Looking for something more? Join our team!
We currently have 5 different roles available for 5 superstars who want to join our team!
WANT TO WORK FOR A FAST 100 COMPANY?
Head to our Recruitment site today to submit your resume and be considered for a role at Reliable Plumbing Services.
---
Latest Projects
Bathroom and Kitchen Refurbishment – Ormond College (UoM)
This 3 month project  to create brand new bathroom and kitchen facilities for students has just been completed.
We helped design a functional plumbing solution to match the client's architectural designs for their new shower layouts.
The project included supply and installation of new showers, sinks, pipework and drainage system. Once the rough in was completed we decommissioned the system and tested it for quality assurance requirements.
The bathrooms and kitchens are not only more functional and reliable, but this project has given the older buildings a much fresher look as well.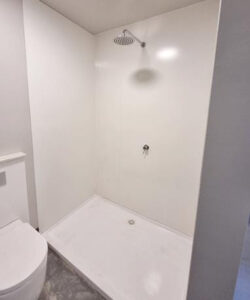 ---
Getting social this summer!
Staff Christmas Party
After a big year we all let our hair down at our Staff Christmas Party! We held this super fun event at Colonial Brewing Co, Port Melbourne. The industrial inspired venue was perfect for our craft beer lovers, and a great opportunity for us to thank our staff and their families for their efforts and commitment during a challenging year.
 
Axe throwing at Maniax 
Privately hosted by the "Axe-perts" at Maniax, our team enjoyed a thrilling session of axe throwing, competition and banter that will be very memorable for many years to come!
Congrats to Greg for taking the #1 spot… We will remember not to borrow your tools and forget to return them any time soon!
---
Project Updates
St Hilda's College (UoM) – Services Relocation
The brief for this project was to upgrade the bathrooms. This included manoeuvring sanitary drainage, re-running hot and cold water, installing new fixtures and toilets, basins and showers amongst other things.
It has been a very exciting project! In order to successfully restore the water into the building, we had to repair a 50mm copper pipe and leaking valves below ground. This involved cutting and replacing the concrete footpath outside the building.
We also experienced a blocked stormwater system to investigate. We found there were issues from a previous renovation, so we had to  jet and re-route the stormwater drain.
Finally there was a leaking roof which required new flashings and overflows. Luckily these challenges were no problem for our technicians, and we managed to complete the project successfully. After our rectifications these services will be more functional and last for many years to come.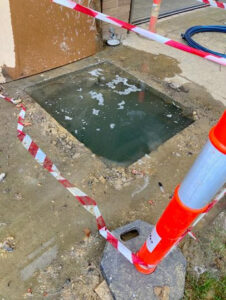 ---
Spotlight on… 
Service Manager – Martin
As one of our newest recruits of 4 months, we recently caught up with Martin to discuss his experience at Reliable Plumbing so far!
"Why did you choose to work at Reliable Plumbing?"
I came from an operations role at a Tier 1 Construction company and needed a change. Working for a professional commercial plumbing maintenance company with a new team was an attractive challenge for me. I haven't looked back!
"What do you enjoy most about working at Reliable?"
The beer tab! Kidding… The people make this job what it is. We have an incredible team. The beer tab and free minties are a bonus though!
"Do you have any advice for up and coming plumbers?"
It is a very diverse and exciting trade. As long as you are prepared to put in the work, there are so many opportunities. Plumbing has opened doors for me all around the world, including NZ, London, South Africa and USA.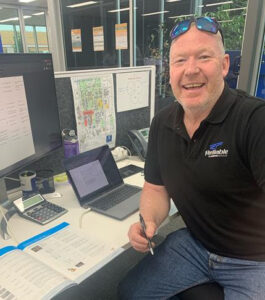 ---
Welcome to our newest team members!
Leica – Operations & Admin Coordinator
Duncan – People & Culture Manager
Alex – Plumber
Atsada – Plumber
Megan – Administration Assistant Trainee
Jack – Roof Trades Assistant
Carmen – Plumber