Looking for something more? Join our team!
This year has started with a BANG so we are currently looking for standout legends who are eager to join us for an exciting year ahead! We currently have 5 different roles available:

WANT TO WORK FOR A FAST 100 COMPANY?
Head to our Recruitment site today to submit your resume and be considered for a role at Reliable Plumbing Services.
A skilled team is a reliable team…
Height Safety Training
Part 1 of our internal and external height safety training month involved an onsite EWP training session conducted by Quick Access. This was a very informative and safety driven session upskilling our team.
Part II of our height safety training month delivered 2 units of competency: Work Safely at Heights & Conduct Local Risk Control.
This program focuses on training for supervisors and developing rescue plans for working safely at heights should an unforeseen issue occur.
By investing in these courses we ensure our team is well equipped and confident for any situation that occurs whilst working at heights.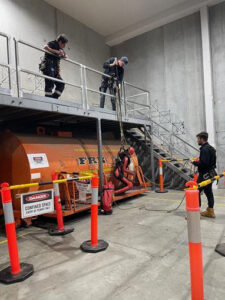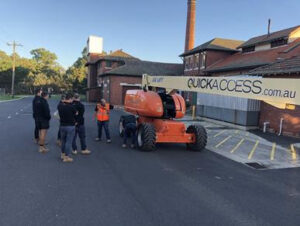 Latest Project
St Ali Coffee Roasters Gas Line
Our team were engaged to help St Ali upgrade their existing infrastructure in order to accommodate a new coffee roaster and afterburner, requiring 3708MJ/h of natural gas.
We helped coordinate a gas meter upgrade with the authorities from 2.75kPa to 7kPa and designed a new gas line to adequately supply the new and pre-existing coffee roasters.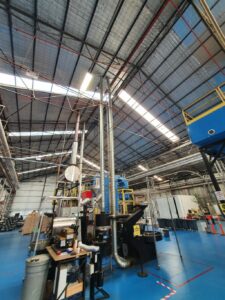 During the works we also extended compressed air supplies and water supplies to feed other relevant equipment making the entire roasting process a breeze for the client. The works were tested and commissioned by our gasfitters and given the tick of approval by Energy Safe Victoria.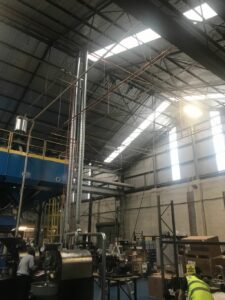 Spotlight on…
3rd Year Apprentice Cara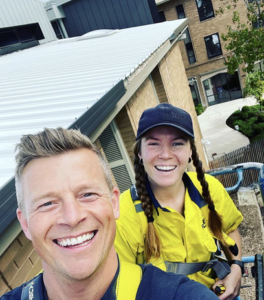 We recently caught up with Cara to discuss her experience as a plumber at Reliable…
"How did you start your plumbing apprenticeship?"
Our director Chris was the first person to give me a shot at an apprenticeship. When he questioned me about plumbing in the interview I realised I actually didn't know anything about it! Chris gave me a 3 day trial and I fell in love with it straight away.
3 years on and I still have Chris himself supporting me today. It is obvious he loves teaching us, watching us grow (and showing off his ancient tools)! He is a representation of what Reliable stands for.
"What do you love about your job?"
No two days are the same with commercial plumbing maintenance so I never get bored and we have a really tight knit crew that I call family. Specialising in University projects we also get some one-of-a-kind views of sunrises on beautiful heritage buildings and gardens.
"What kind of plumber do you want to be?"
The best plumber – without any sort of niche or gender barriers.
"Do you have any words of wisdom for up and coming plumbers?"
Don't bite your nails!! And always listen to everyone… It is important to gain advice from people of different ages and backgrounds.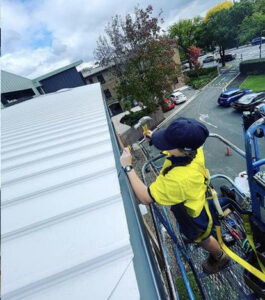 ---
Welcome to our newest Reliable team members!
Eren – Roofing & Trades Assistant
Andy – Scheduled & Preventative Maintenance Plumber
Macauley – Maintenance Plumber