As an essential maintenance service provider, Reliable is fortunate to continue operations under the recently announced stage 4 restrictions. To ensure the health and safety of our staff, customers and suppliers we are taking additional safety and reporting precautions, and carefully following current government advice. Most of all we are taking care of ourselves and each other while out on the field to ensure our team is happy and healthy.
The whole team at Reliable Plumbing hope everyone is staying safe throughout this time!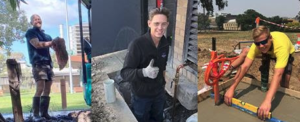 Leading the Way During Tough Times
Our team have compiled and distributed an extensive guide for our clients to ensure not only their hydraulic assets remain compliant during shutdown, but to mitigate some of the issues we may encounter as we start reopening buildings after prolonged shutdown or reduced operation.
---
Soccer Oval Irrigation Replacement
La Trobe University Bendigo
Our latest design and construct project has recently been completed at La Trobe University in Bendigo. Our Irrigation Team replaced underperforming sprinklers with a state-of-the-art irrigation system for the soccer oval  and surrounding landscape, covering over 12,000 square metres.
One of the highlights of the project was working with Bill from Aussie Trenching who provided a mole plough for us to install 200 meters of Blue Line Poly 450mm deep in less than 2 hours!
Our Irrigation Manager Craig invested in a comprehensive design process, which meant we were able to plan extensively. As a result we were able to complete the project on-site within just 4 weeks.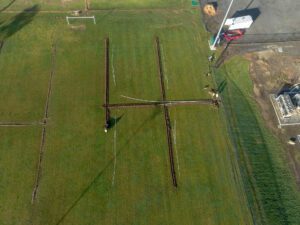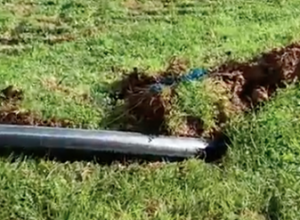 Keeping the Team Connected!
Although we can't operate as normal, we can still stay connected and support each other. Our toolbox talk was delivered a little differently last month, but our upbeat, receptive team and their smiling faces made it that much easier!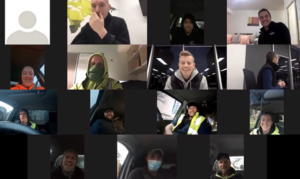 New-Look Website!
We are excited to announce the launch of our newly designed website! We put a lot of effort into making the website more user friendly. As a leader in innovation, we wanted to ensure our new branding also reflected our dedication to quality, safety and teamwork.
What do you think?!