Looking for something more? Join our team!
We are currently looking for standout legends who are eager to join our team… We currently have 5 different roles available:

WANT TO WORK FOR A FAST 100 COMPANY?
Head to our Recruitment site today to submit your resume and be considered for a role at Reliable Plumbing Services.
Latest Projects
757 Swanston St – Pit Lid Replacement
It's always an interesting job when it comes to tradewaste! Our team recently replaced a 3 part Gatic pit frame and pit lid for a café at The University of Melbourne.
This upgrade will ensure easier and more efficient access to the grease trap for pump outs.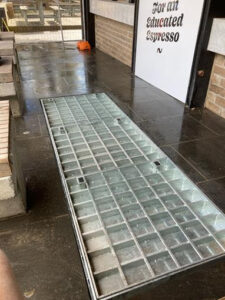 ---
Grand Final Day Celebrations!
Everyone loved watching the Dees win the Grand Final, but it was even more divine when each of our team members woke up to grand final platters delivered to our doors by Taylor Made Gourmet and Peninsula Platters! Amongst COVID-19 restrictions it was a lovely way to enjoy a treat "together".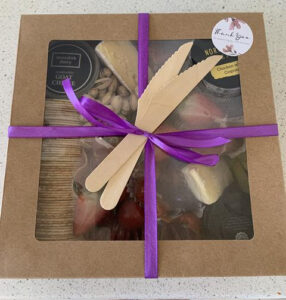 .
---
Our Latest Toolbox Talk
At Reliable we believe our team works best when each of our employees are happy and healthy, both at work and at home. So this month we  had a spokesperson come in from Readiness to present their complete wellbeing platform to the team. Readiness is a scientifically-backed platform, which helps employers monitor the overall wellbeing of their teams.
The platform offers online resources and tools for team members to assist in their everyday mental and physical health and wellbeing. It was the first face to face toolbox in quite a while, so we were excited to have our team together in the same room once again and learn about this wonderful resource!
---
New C02 Heat Pump Case Study available now!
As part of Deakin University's commitment to achieving carbon neutral campuses by 2025, we helped them create a design and construct solution to replace existing gas fired equipment with more sustainable systems.

Check out our work in the full case study –

here

!
---
Spotlight on…
Qualified Plumber – Luke
We recently caught up with Luke to discuss his experience as a qualified plumber at Reliable.
"Why did you choose to work at Reliable Plumbing?"
Previously I was working in QLD, and in 2019 I wanted to relocate to Melbourne, so it was appealing to have a job based in the city. I was also doing alot of excavation in my previous role, which I enjoyed, but I wanted more variety in my work. Now one day I am changing a hot water system  in a plant room, the next I am fitting off a fancy bathroom, and later that day I am on the excavator. I need this kind of variety to be the best worker… Reliable  promised this and they delivered.
"What have you learned in your time at Reliable?"
I have immensely increased my skillset since joining the team. I have learned alot about multi-level buildings such as heating circulation, and I have really come in to my own learning how to effectively manage people, staff, myself and the jobs.
"What kind of plumber do you want to be?"
A useful one! The more skills the better.
"Do you have any advice for up and coming plumbers?"
Understand what plumbing really is… There is a misconception that plumbing involves a lot of driving around, standing around and getting your hands dirty in a toilet. It is actually mostly problem solving and keeping people safe and healthy.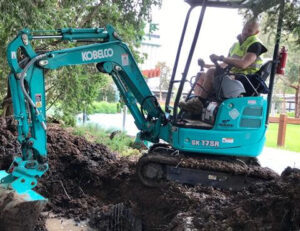 ---
Welcome to our newest Reliable team members!
Martin – UoM Service Manager
Alycce – Operations & Admin Coordinator